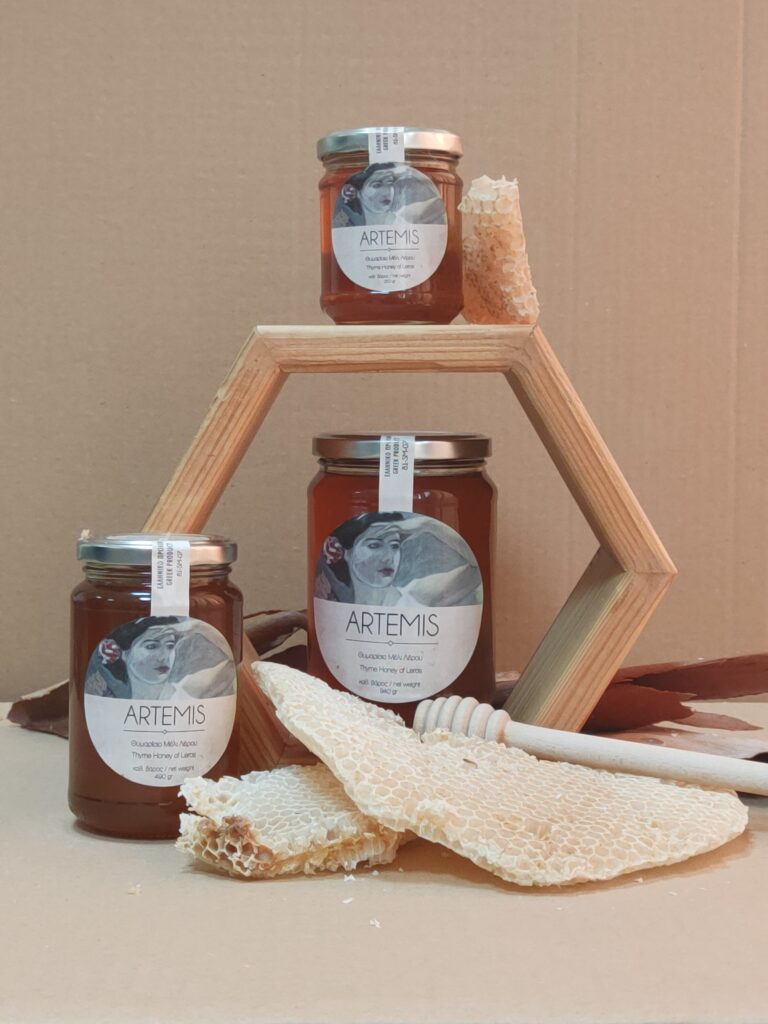 Thyme Honey of Leros  ARTEMIS
Επι…μελώς  θεραπευτικό!
ARTEMIS thyme honey is a product of excellent quality and nutritional value with a high content of pollen grains of thyme, eucalyptus and dozens of other local plants, collected by beekeepers of the island of Leros and standardized with an assured food production control procedure (ISO 22000/HACCP).
ARTEMIS honey obtained a special cultural and social value given the fact that it is the first standardized product of social entrepreneurship in Greece.